To choose the right drive among the multitude of possibilities, our customer-oriented DPC team will work closely with you, providing comprehensive support from engineering to delivery.
We can calculate, optimise and configure complete drive systems within the available product groups and beyond.
A practical tool for design is (among other things) our calculation program for belt drives, which is also available for you to download.
After successful registration, you have the possibility to activate the drive calculation as a licenced single-user full version.
Strongbelt drive calculation 6.0
Optibelt CAP 6.0 drive calculation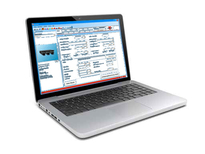 2-disc calculation program
On a worldwide scale, the optibelt CAP drive calculation programme has been used to calculate and design belt drives for years. The revised version, CAP 6.0, with a new look allows for a quick and clear drive design and calculation.
Various calculation possibilities are available to the user:
CAP Standard: simple performance calculation for drives with V-belts, timing belts or ribbed V-belts

CAP Professional: detailed performance calculation in all variations with many details

Calculation of profitability: possibility to make a comparison between existing and optimised drives
The new CAP 6.5 calculation software for multi-pulley drives for timing belts is now immediately available, see below.
Optibelt CAP 6.5 drive calculation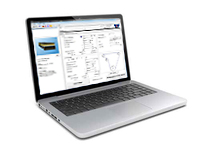 For timing belt multi pulley drives
With this software, the user has the possibility of fitting 2-pulley drives, but also of calculating the correct timing belts for complicated multi-pulley drives. Irrespective of being standard, high-performance, double-toothed or ALPHAFLEX timing belts, almost all conventional profiles can be calculated.
Those that already have the CAP 6.0 software can use the same serial number for activation. Those that do not yet have CAP software yet can register over the OPTIBELT homepage.